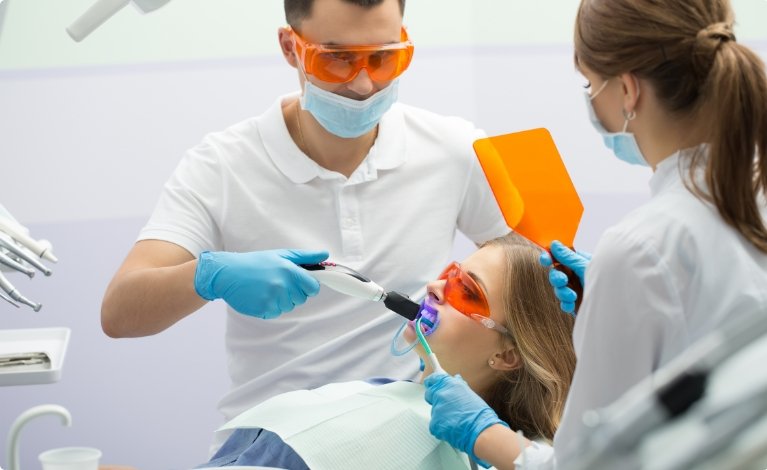 Teeth cleaning at home is very much different than professional dental cleaning, because hardened deposits cannot be removed by routine cleaning. Whereas Professional dental cleaning helps in removal of all plaque and tartar from your teeth and is essential in maintaining good oral hygiene. Practicing good oral hygiene is the best way to prevent cavities, gingivitis, periodontitis, bad breath and other disorders.
Dental hygienist performs teeth cleaning through which tartar is removed from areas which are commonly not accessible while brushing your teeth. The dental hygienist makes use of various instruments to loosen and remove the deposits from the teeth. Professional dental cleaning includes tooth scaling, tooth polishing and debridement in case of too much tartar.
What to expect from a Dental Hygiene and Cleaning appointment?
Assessment of your oral health and its impact on any existing health conditions such as heart diseases.
Removal of plaque and calculus, above and below the gum line
Prevent caries by applying fluorides, pit and fissure sealants etc.
Carry out head and neck examinations to look for oral cancer and other problems.
Educate you on preventative oral health care and also counsel patients on various conditions.